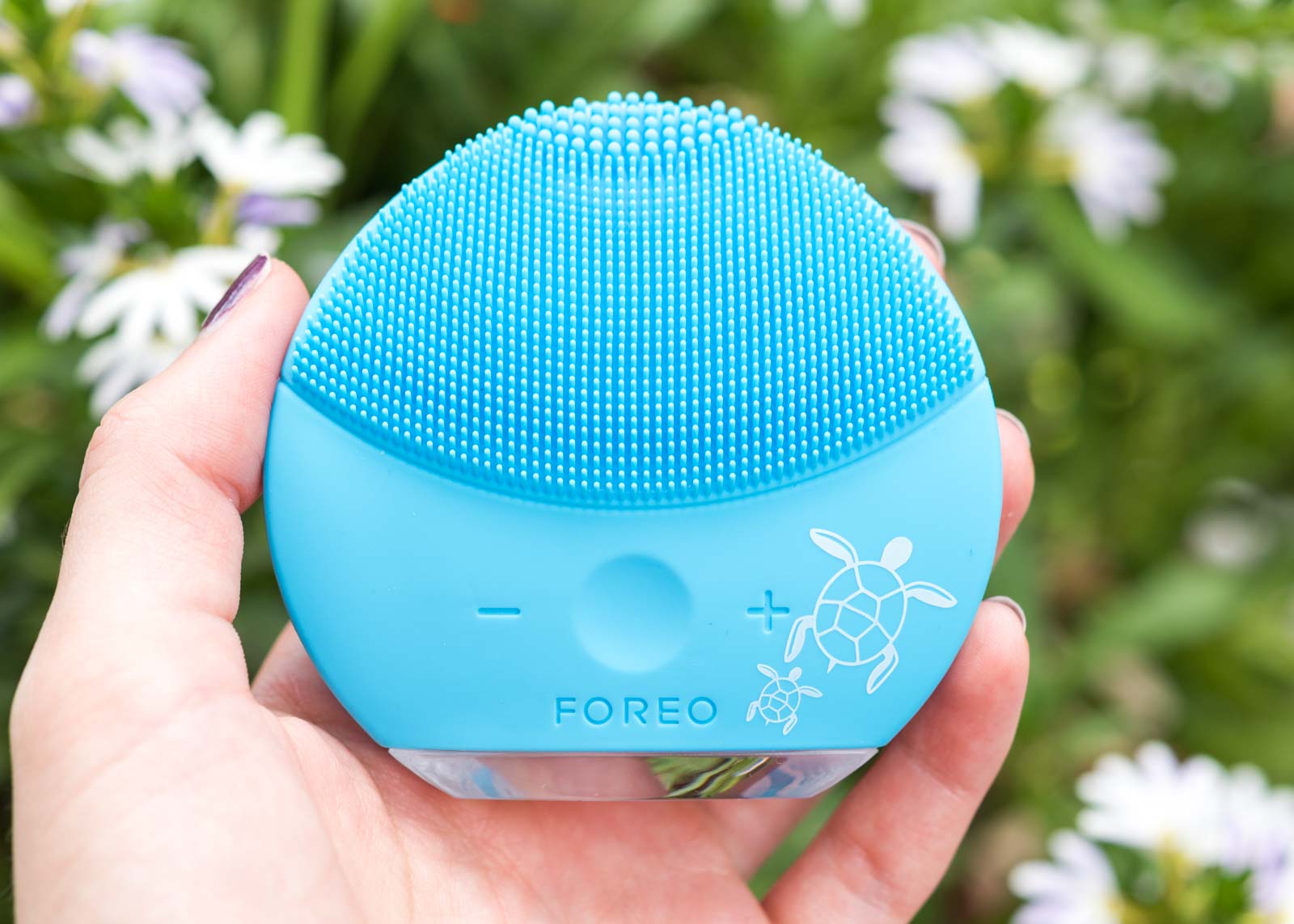 A waterproof cleansing and anti aging device for normal skin types that deeply cleanses while improving the appearance of fine lines and wrinkles for radiant, firm, youthful-looking skin. Today, I share my honest opinion on the Foreo Luna Mini 2 and tell you the pros and cons. I share how it does on brightening the skin , exfoliating, and acne!
---
Up until a couple of months ago, I had no idea what a Foreo was. I had pretty much signed off of using 'cleansing gadgets' after trying a few and finding them too harsh on my dry, sensitive skin. The idea of a pulsating, waterproof, silicone-bristled device sounded so much more gentle and non-abrasive that I will admit, my curiosity was piqued. So naturally I had to give the uber cute Foreo Luna Mini 2* a try and see what all the fuss was about!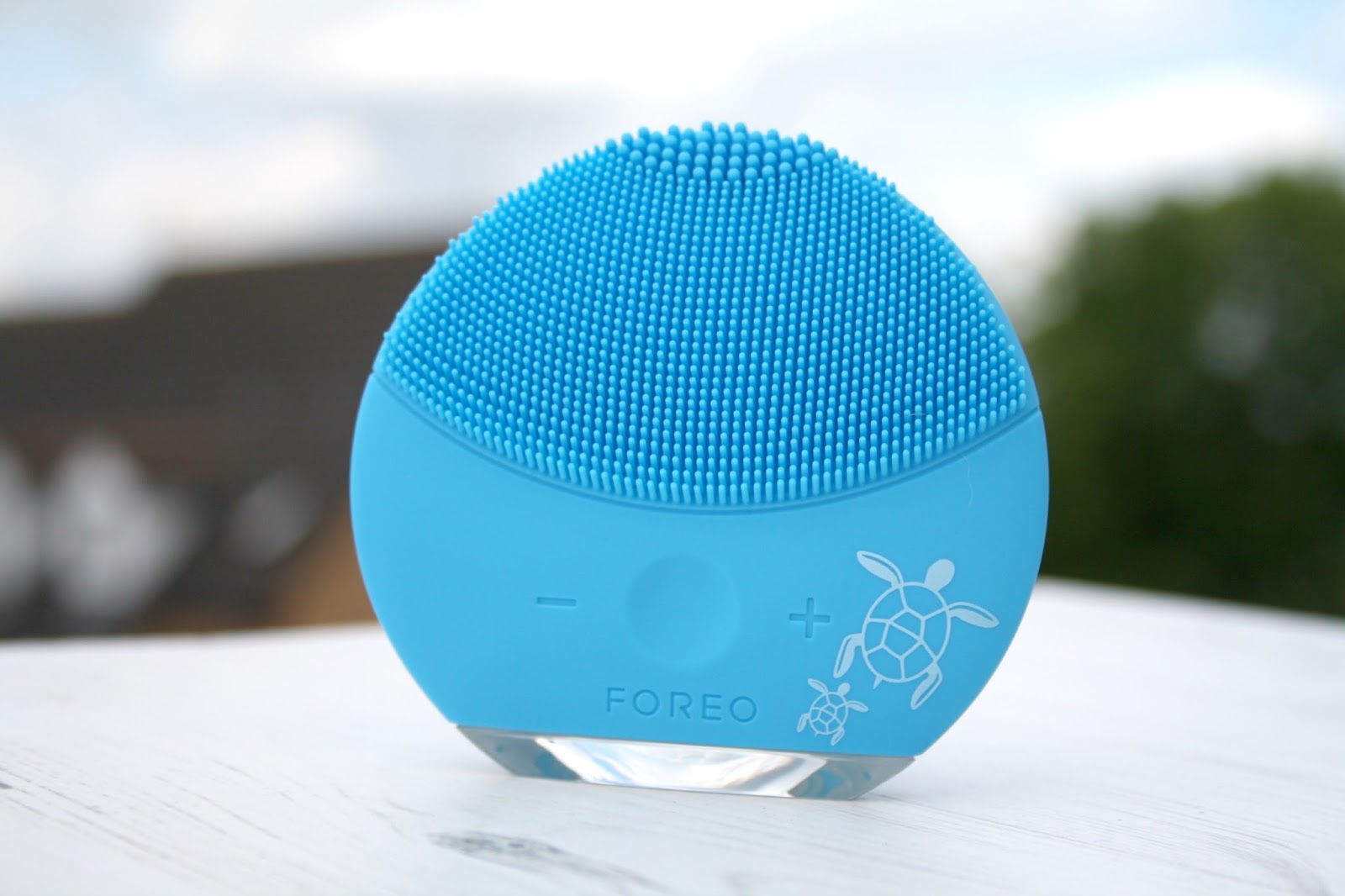 The
LUNA mini 2
is an enhanced T-Sonic™ face brush with eight adjustable intensities for a fully customizable cleansing experience. The updated 3-zone face brush is optimized for all skin types and comes in six exciting new colors. It's retail at $139 USD.
How I Use my Foreo Luna Mini 2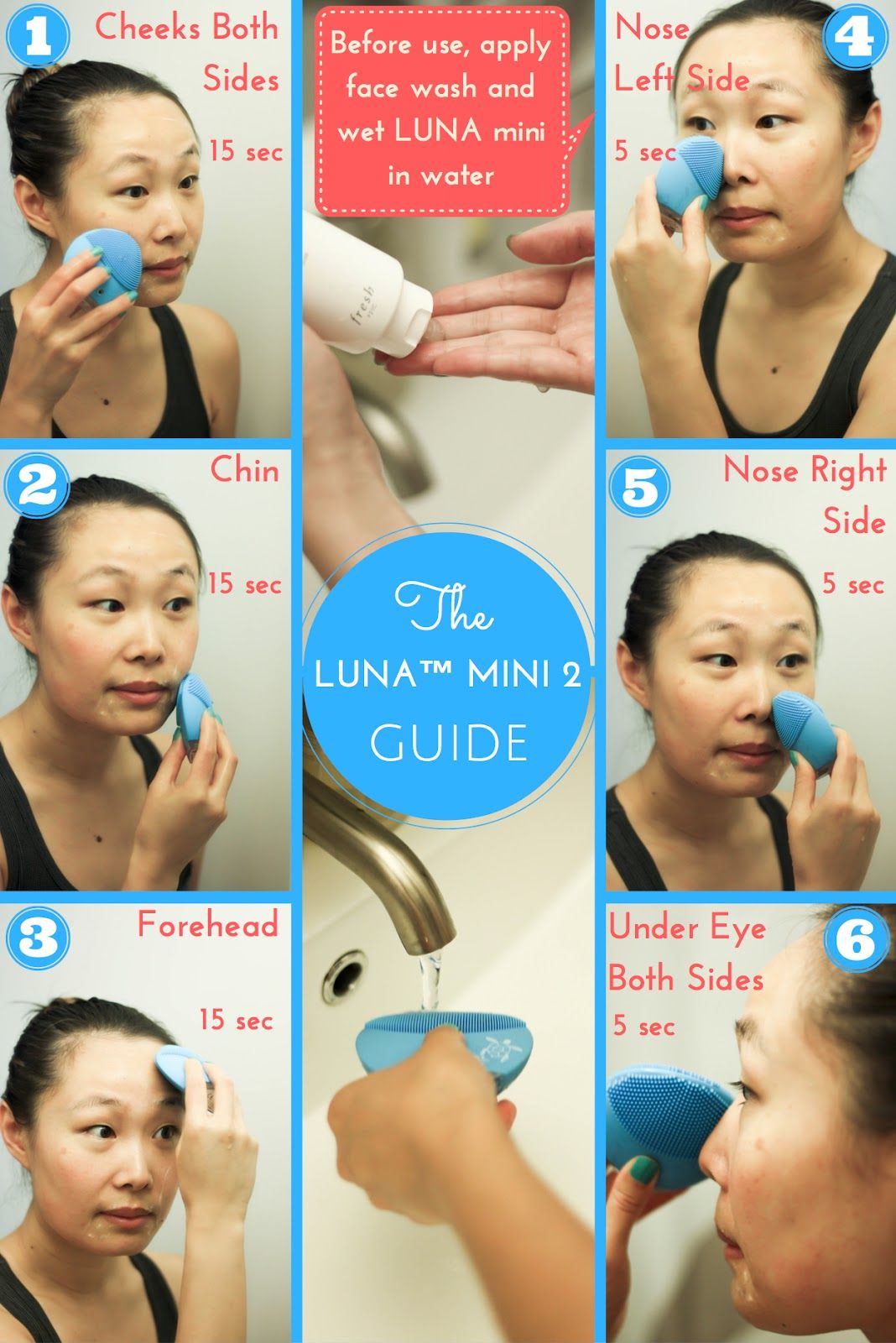 FOREO
's are meant to be used morning and evening, for one minute with a cleanser of your choice (obviously not something grainy or exfoliating. I prefer to use mine just once a day, in the evening as my second cleanse, as I find all my nighttime skincare routine really sinks into my skin so much nicer and really does seem to be more effective. Because my skin is dry, I don't feel the need to get too grime busting in the morning and usually just cleanser as usual with a milky cleanser. With a twice a day routine the battery lasts an incredible 5 months, and it charges via USB which is so convenient.
There are 8 different intensities on the Foreo Luna Mini 2, which means you can customize it to your liking, and to be totally honest, I haven't totally convinced myself that I found one to be any better than the other. On nights where I know I can see my skin is on the verge of breaking out, I might go with a gentler intensity as to not irritate already inflamed skin. The Foreo times itself for how long to spend in one place on the face, and gives a double pulse when it is time to move on which takes the guesswork out of the equation. Even easier, Foreo is totally waterproof, and the silicone exterior rinses clean with water – which means no grimy brushes or costly brush heads!!
Our review: After using Foreo Luna Mini 2 on and off for 2 solid months, it is a really enjoyable way to cleanse the skin. After using in the evening, my face feels plump, radiant and super smooth! My biggest concern was breakouts and if there was a 'purging period' like with some devices, but I didn't notice any of that. To be honest, I really didn't notice the Foreo affecting breakout trouble areas in either a negative or positive way. What I did notice a big change in was the amount of redness in my skin. For years I suffered due to reactive, red skin – especially around the cheeks and jaw. I've noticed a huge decrease in this in the last few months, as well as a drop in flaky patches or dehydrated spots. I feel like my skincare serums, oils and other treatments are absorbing into the skin and getting to work that much better! In the past when I used bristle brush style devices, they left my skin hot and red for a good 20 minutes while it settled and calmed, and there is no down time needed with Foreo.
Foreo comes in several models and styles and the Luna Mini 2 comes in 6 shades. They also offers other beatufy tech product. Click the link below to learn more !
Shop online FOREO
Sponsored article, but comments and reviews are 100% ours.